Of course I've already read
the document
,but fail to understand it clearly.
Here I have several questions mostly about configuration.
1. I'd like to use file selector
which found on xowiki document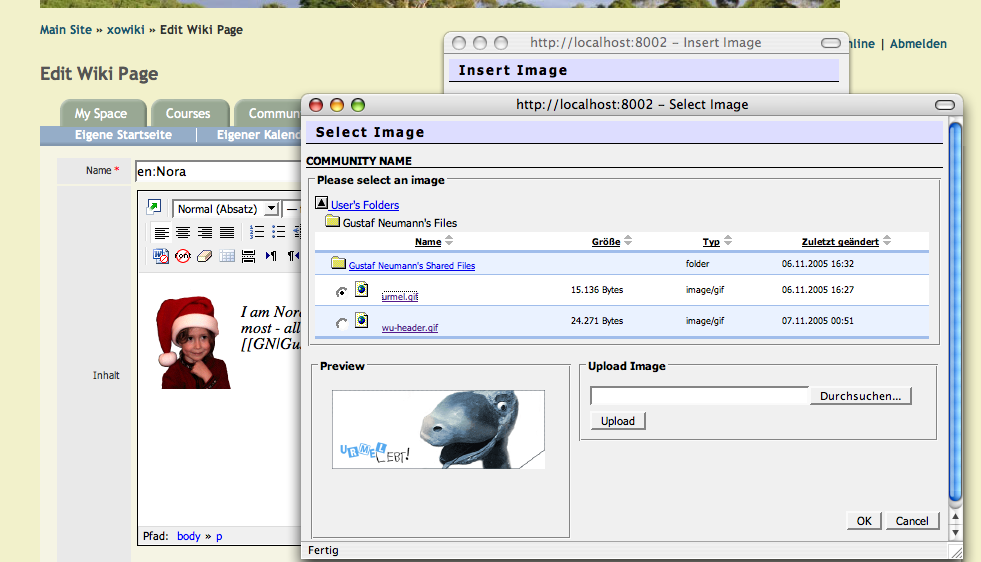 Please guide me how to do that with real configuration step...
2. With OacsFS, can I create & manage my own folder structure on any file-storage instance which related with an xowiki instance ?
,then please also guide me how to do that..including how to make relation between one xowiki instance & file-storage instance.
3. I'd like to make xowiki index page as the front page of my site what should I do? Also I need step by step guide..